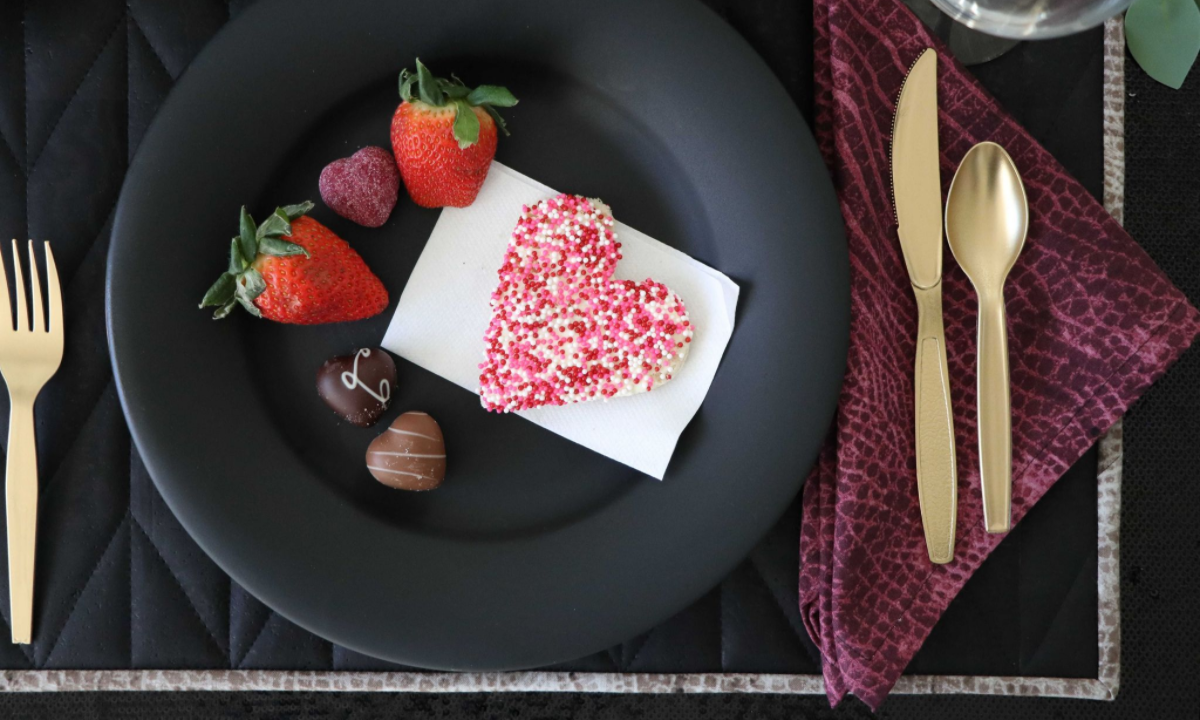 A fabric napkin adds a special touch to your celebrations, parties, and everyday dining. They help create the mood in tablescaping: whether a formal dinner, festive party, picnic, or a daily coffee break. An added bonus: fabric napkins are eco-friendly, being durable, washable and therefore, reusable! Download the Free Pattern Here!
Fabric napkins offer the additional opportunity to embellish! Personalize your napkins with embroidery (by hand or by machine) fabric paints, inks, applique', or any washable decoration. Think about adding monograms, insignia, sayings, or seasonal designs to create that truly bespoke accent for your tablescaping.
We recommend using cotton or linen fabrics and laundering the fabric before making the napkins. Download the Free Pattern Here!
SEWING INSTRUCTIONS
TRIM CORNERS
Measure 1" from corners along each side. Draw a line between adjacent side marks, then trim off the corners, following each line.
Cutting off the corners helps reduce bulk for the following steps.
PRESS HEMS
With Wrong Side Up, press each napkin edge up 1/2" using a Hot Hemmer or Hot Ruler. Repeat pressing each side so the raw edge is encased between the layers.

Optional: Unfold a corner, then refold, following the angle cut corner to distribute the bulk of the corner hems.
STITCH HEMS
Topstitch along the  interior fold of the hem with 1/8" allowance. Or topstitch, with a 3/8" allowance from the outer edge.
Have fun with decorative stitches on your sewing machine, stitching the hems while practicing new stitches!
Make these easy fabric napkins to coordinate with your tablescape or celebration plans. Be sure to watch Jess's inspiring tablescaping here on our YouTube Channel.
Try making a few and see what a difference they make to your everyday meals, a fabric napkin will even "dress-up" carry-out dining!
Enjoy and have a great sewing day!
Kate from Sallie Tomato 
30 Day Sewing Challenge Schedule
Follow along each day, or watch the segments that interest you the most. Enjoy!
---
3 comments
---
---