Hello and welcome to Sallie Tomato!
Today we are featuring an easy-to-sew banner designed by Jess's Mom, Renee'. Her choice of fabrics, faux leather and cork, makes this a fun project for any level of maker or sewist, beginner to expert! And it would be fun to use scraps of other non-fraying fabrics too.  We're offering a free download pattern which includes fabric recommendations, letter templates, cutting instructions, as well as helpful tools and supplies.
Download the Free Pattern Here!
You'll need just three fabrics for your banner: a Main Fabric, Backing Fabric, and a Contrast Fabric. 
1. Place the Contrast Fabric Wrong Side Up, then position the templates, also Wrong Side Up on the Contrast Fabric and trace around the edges with removable pen or chalk.
2. Cut out each letter, removing the markings as you cut. Then you can set the letters aside while you prepare the banner panel.
3. If you like the look of a tassel at the bottom of the banner, assemble that first. Be sure to check out our tutorial for making a tassel at youtube.com/sallietomato.

4. Next you need the hanger: With the Hanger Pieces C Right Sides Up, overlap two ends to form a "v" shape and hold the point together with a sewing clip or tape. The opposite free ends should be about 4" apart. Adjust the overlap if necessary and add double-sided basting tape to hold it  more securely.  Topstitch just inside the overlap area, creating an approximate diamond shape. If you prefer, you could use a permanent glue instead of sewing.

5. This next step is optional, it all depends on what you like: Add an overlock or overcast stitch, covering the edges of the Front Panel. Use the leftover fabric pieces for testing your stitching.


6. Place the Backing Panel Wrong Sides Up, and center the hanger and tassel at opposite short ends. Use basting tape or glue to hold them in place.
7. Place additional pieces of basting tape around the edges of the Panel, or use a basting spray and then add the Front Panel, Right Side Up, aligning all the edges. If you'd like, add sewing clips, holding the edges secure and then topstitch along all  the edges. Our sample is sewn with an  1/8" allowance, but you may certainly choose a different width if you like!  Another option is to simply glue the layers together with a permanent craft or fabric glue.
8. You're ready to add LOVE!  Apply basting tape, glue or spray to the Wrong Sides of your letters. Position them on the Front Panel, until you like the arrangement. This is where paper tape can be handy: position and tape the letters, the paper tape won't damage these fabrics, you can stitch through it and then easily tear it away after topstitching. An easy option is to use permanent glue to hold them in place.

Your Banner is Complete and ready to hang or give as a gift! Or use it as a jumping off point for your creativity!
We can think of all sorts of fun ways you could personalize your LOVE Banner: adding edge trims, silk flowers, beads, crystals or sequins, embroidered monograms… So this is why we love it when you share a photo of your projects #sallietomato and #lovebannerpattern!
Thank you Renee' for this delightful pattern, and we hope you have a great day,  sharing the love of making!
Kate from Sallie Tomato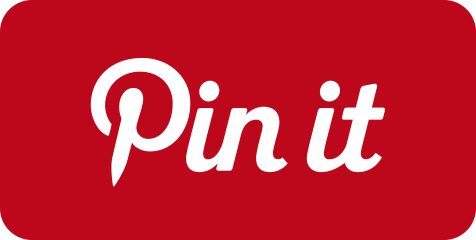 ---
1 comment
---
---